Cyprus in the Long Late Antiquity – invitation for a conference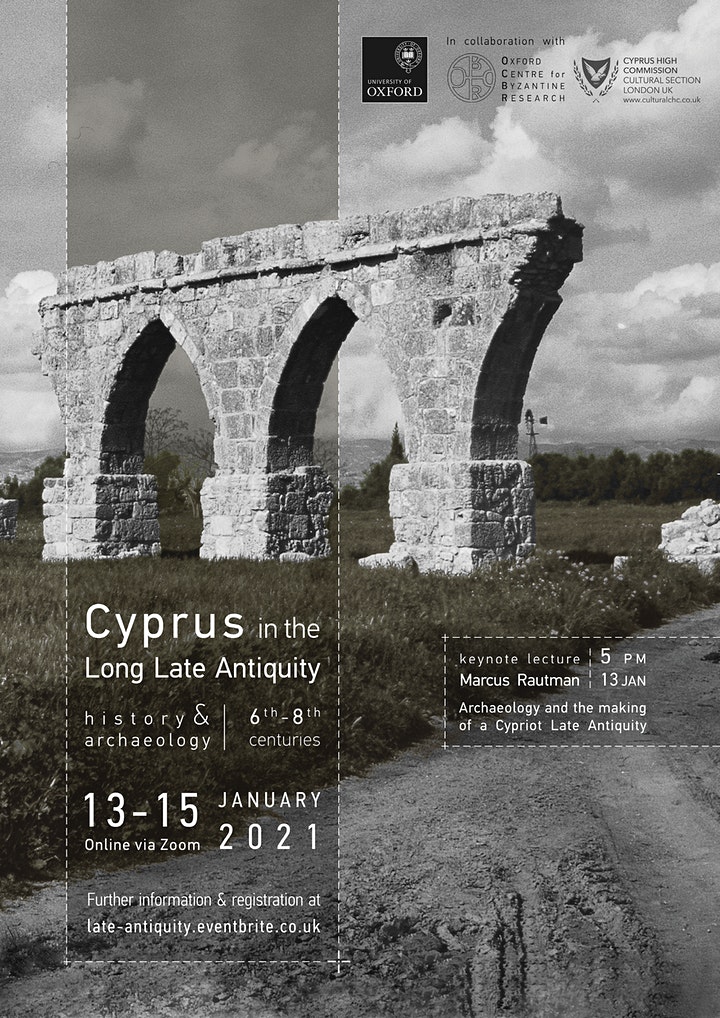 31 12 2020
The conference Cyprus in the Long Late Antiquity. History and archaeology between the 6th and the 8th centuries will take place between 13 and 15 January 2021 at the Ioannou Centre for Classical and Byzantine Studies, University of Oxford.
One of the papers will be delivered by Dr. Paweł Nowakowski (Faculty of History, UW). His paper Fighting the daemons and invoking the saints in late antique Cyprus is planned on 15th January (Friday), 12.30 GMT.
The schedule, abstracts and registration form are to be found on the conference website.
Deadline for registration: 13th January.