Educational grant from the 4EU+ Alliance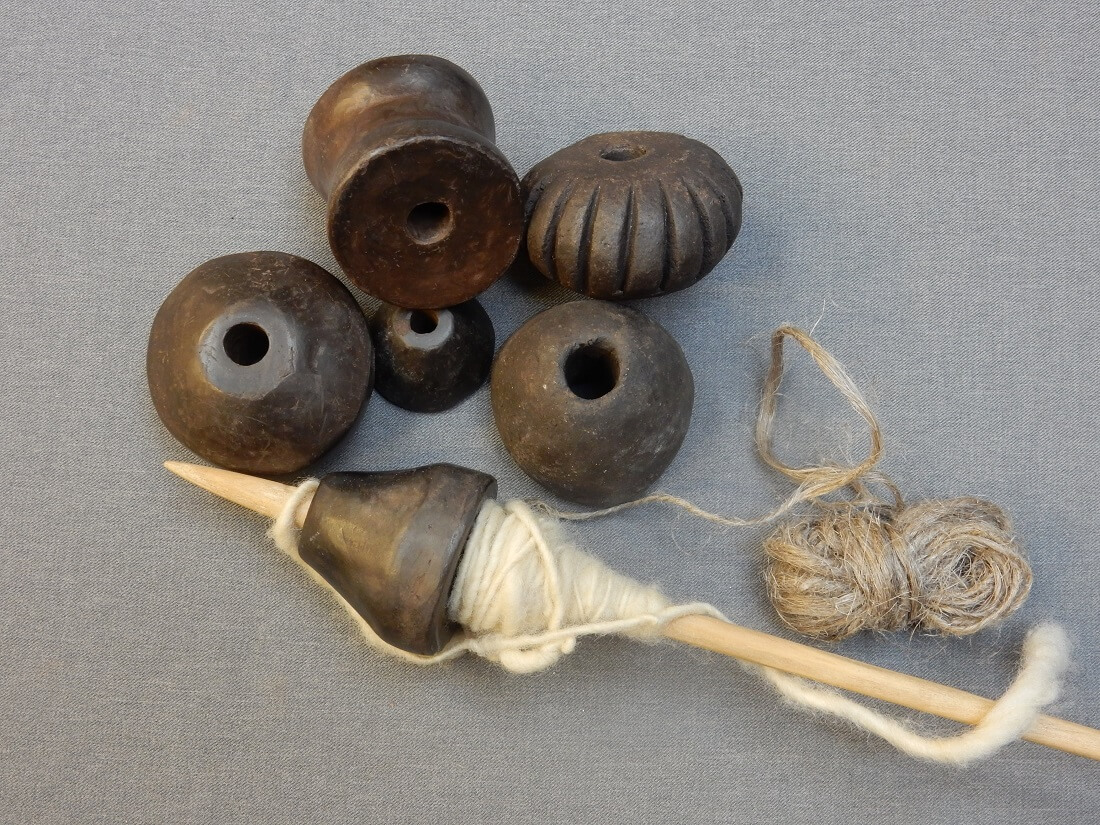 An international team of researchers in ancient studies has gained financial support for the new educational project in the 4EU+ Alliance call. They propose teaching activities such as the new coureses in archaeology and a summer school in Athens.
The project ACTS: Artefacts, Creativity, Technology, and Skills from Prehistory to the Classical Period in Greece. Communities of Learning in the Past and in Higher Education Today will be run jointly by archaeological institutes from four partner universities (Warsaw, Copenhagen, Heidelberg, and Prague) and addressed for their students. Its beginning is scheduled for the new academic year. The Warsaw team is lead by Agata Ulanowska.
See the full list of beneficiaries on the 4EU+ Alliance website.
In the picture: copies of spindle whorls from Bronze Age Greece and linen and woolen threads spun using them. Photo A. Ulanowska.