Sessions at Leeds International Medieval Congress – Calls for Abstracts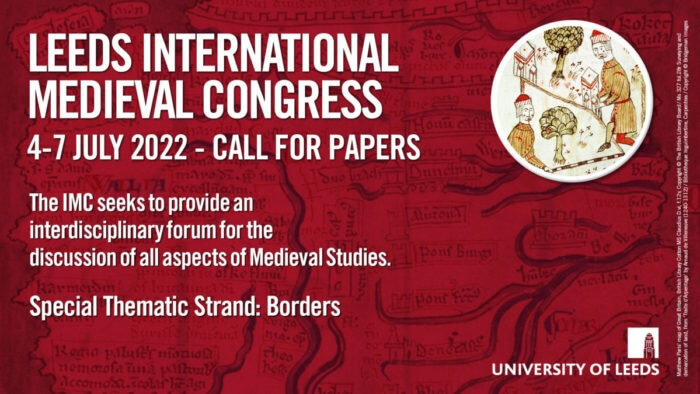 24 08 2021
We have already informed that scholars from the three universities invite to submit the proposals of papers which will be delivered at series of sessions during the Leeds International Medieval Congress in 2022. There is one another session however organized by the scholars form UW at the same event.

Yuliya Minets, Jacksonville State University, Mirela Ivanova, University of Oxford/University of Sheffield and Paweł Nowakowski, University of Warsaw invite to submitt applications for the series of sessions Languages as Barriers, Languages as Bridges: Intra- and Inter-Lingual Negotiations across Ethnical, Political, Religious, Social, Cultural, and Gender Boundaries in the Late Antique and Medieval Mediterranean. Titles and abstracts of up to 300 words for 20 minutes talks should be submitted to Yuliya Minets (yminets@jsu.edu), Mirela Ivanova, (mirela.ivanova@univ.ox.ac.uk), or Paweł Nowakowski (pawel.nowakowski@uw.edu.pl). Please, indicate your academic status and affiliation (if applicable). Deadline for abstracts: 15 September 2021.
The sessions are sponsored by the research project "Epigraphy & identity in the early Byzantine Middle East" (National Science Centre, Poland, grant Sonata 15 and the University of Warsaw, Faculty of History).
The details about the topic of the sessions' series are available here.
The second invitation comes from Paweł Janiszewski and Aleksander Paradziński, University of Warsaw. They invite to submit applications for the session The Lost Latin Historiography of Late Antiquity. The submissions – including title and abstract up to 300 words – should be send to Aleksander Paradziński (a.k.paradzinski@uw.edu.pl) until 19 September 2021. See more >>
Leeds International Medieval Congress will be held from 4 to 7 June, 2022.